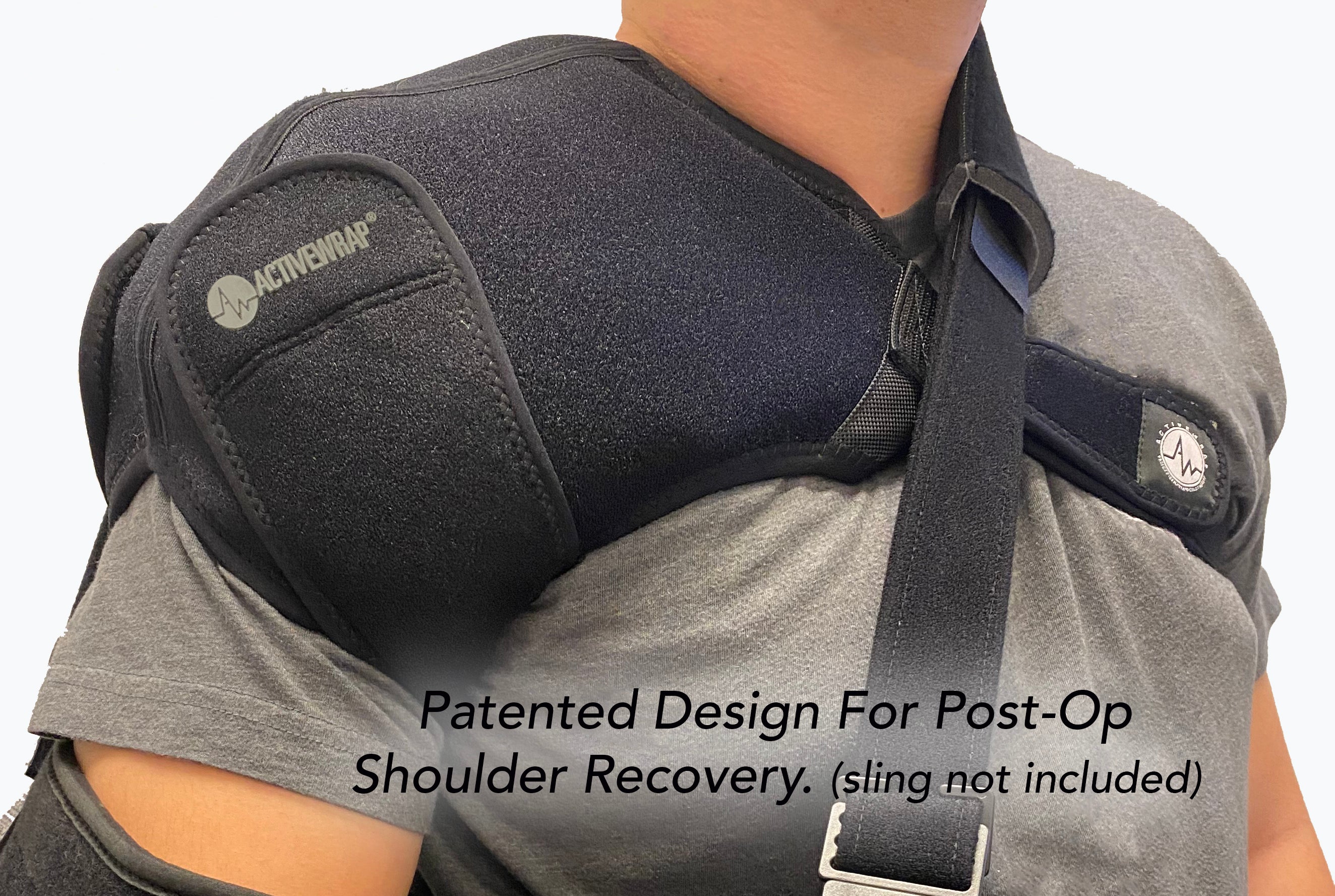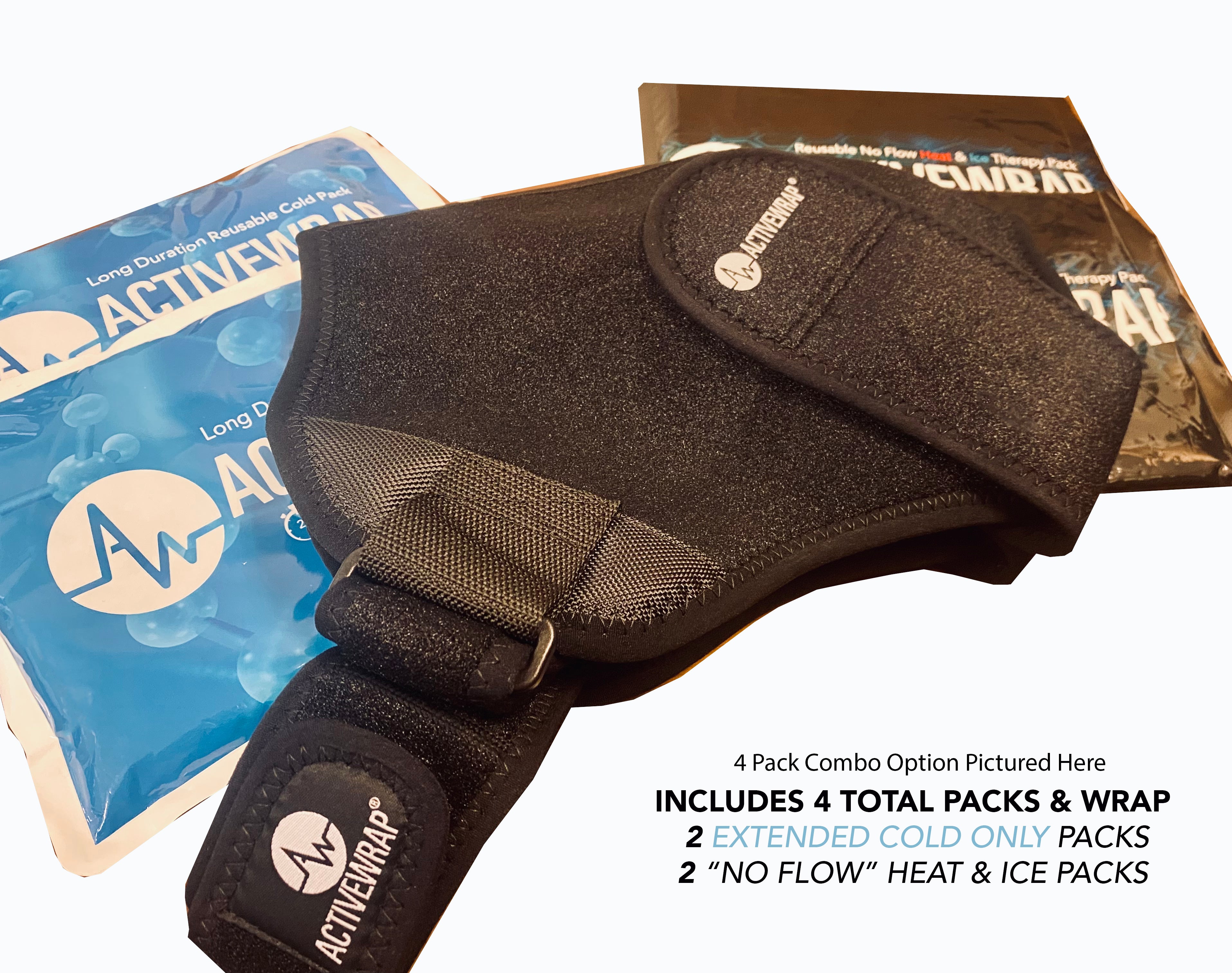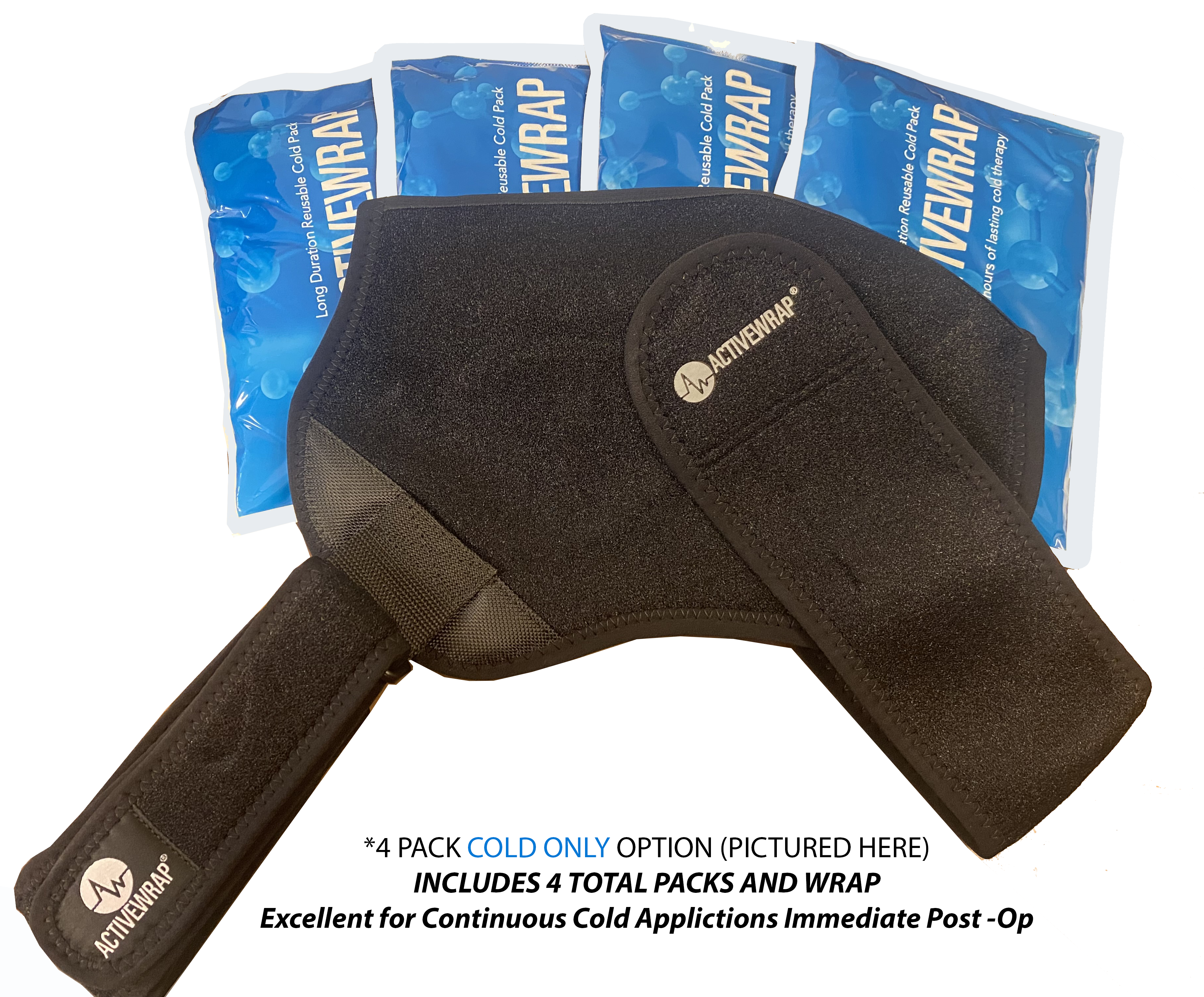 Post-Op Shoulder Ice Wrap-Acute Shoulder Pain Relief
ActiveWrap's Patented Custom Open Sleeve Shoulder Ice Wrap is ideal for either left or right rotator cuff/shoulder surgery patients that have limited use of their arm due to range of motion restrictions ,wearing a sling and do not want to pay big dollars to rent/own an ice cooler/cryotherapy machine post shoulder surgery.
The main differences from this shoulder ice wrap compared to our traditional retail model are:
1) This shoulder ice wrap gives you the option to open up completely or form it into a closed sleeve.
Open Variation- Allows you to drape gently over the shoulder, clavicle and AC joint for immediate post shoulder surgery use.
Closed Variation-As you transition from acute post surgery, the shoulder ice pack can then be fashioned into a closed sleeve design for added shoulder compression and shoulder support as tolerated with the included detachable strap.

 2) This shoulder surgery wrap includes our ultra long duration cold packs capable of over 2+ hours of cold therapy on a single freeze. As effective as expensive ice therapy machines just easier, less hassle and much more affordable.
3) This shoulder therapy wrap is a cold only design so if you need heat you will want to select the option to add a heat cold pack in the drop down menu. The ideal combination is one set of each...long duration cold only packs and a set of our no flow heat & ice packs for outpatient use.
FSA/HSA APPROVED
*If you want our lightest weight and softest most flexible pack choose our item bawp004 (ActiveWrap No Flow Packs). If you want the most cold on a single freeze than choose our long duration cold packs.