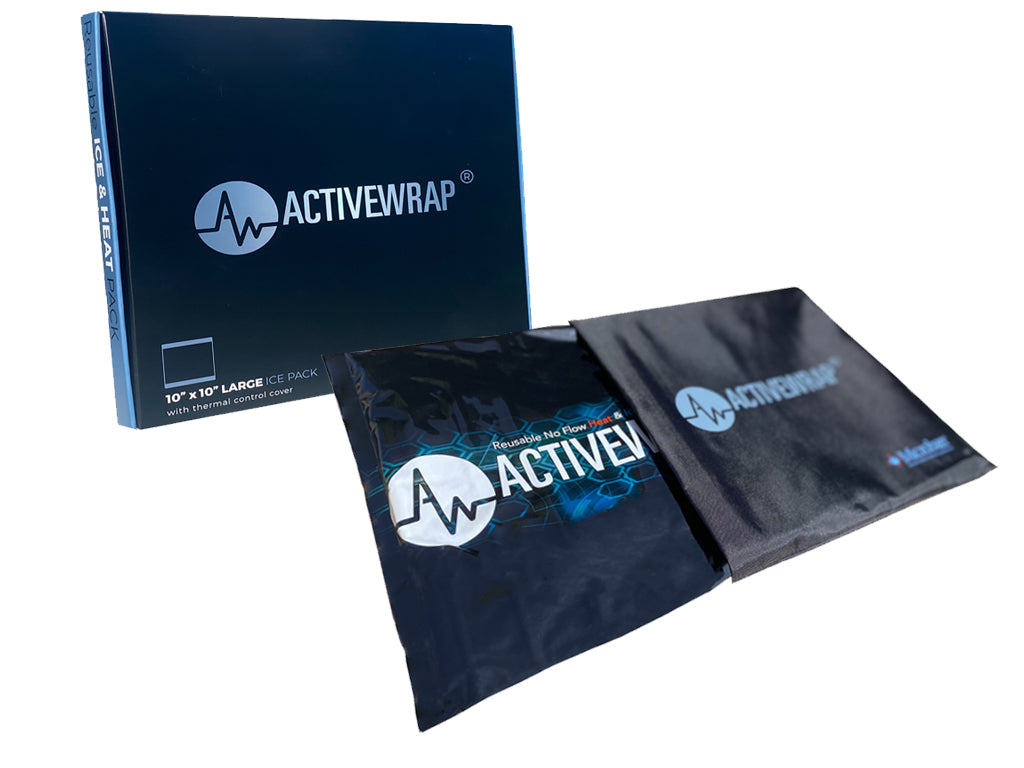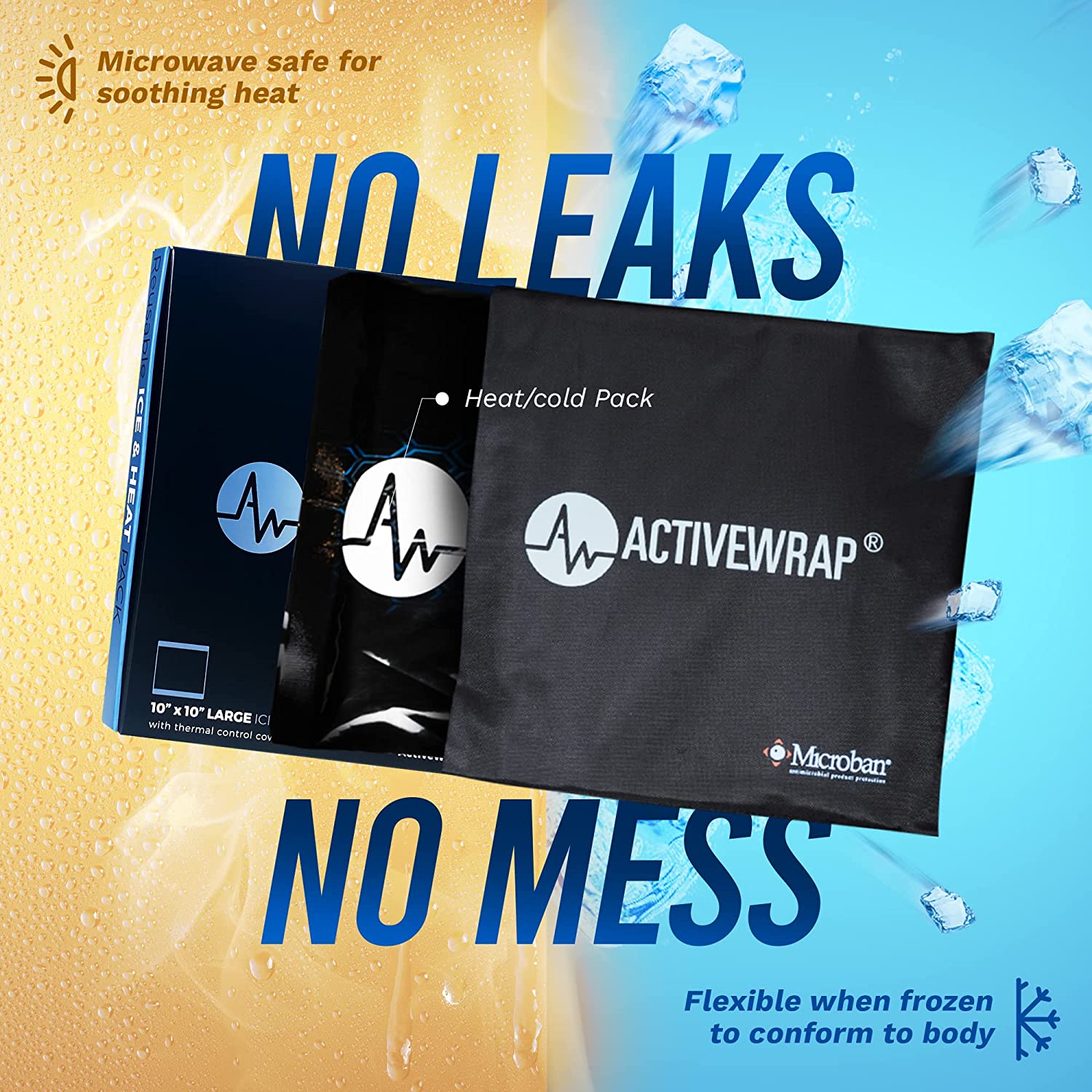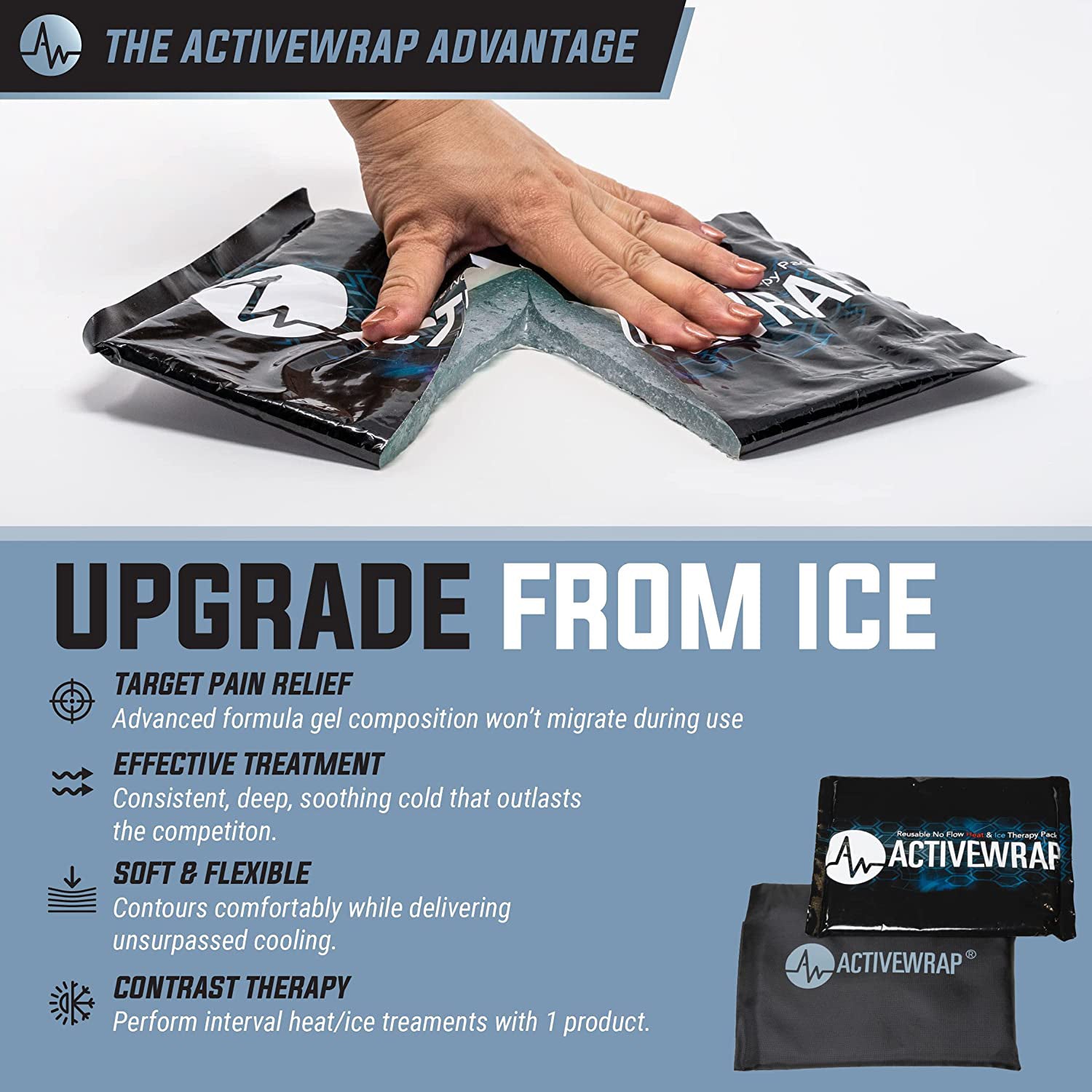 Heat | Ice Pack 10 x 10" Square (For Hip Wrap)
This 10x10" Lg square size hot cold pack compliments the ActiveWrap® hip ice wrap and fits alternatively into our Knee and Back wrap models as well for added versatility in the clinic or at home. Features include:
 Reusable all-in-one heat & ice pack 
 Innovative "No Flow" formulation is an upgrade from traditional gel ice packs.
  Leak-proof design & best in class one year warranty.
  Lightweight, flexible design for better comfort & proper lasting cold duration
  Designed by physical therapists & trusted by top hospitals for over 25 years!
 Ultra soft, flexible, packs that contour painful injuries for effective pain relief.
 Includes Microban® nylon ice pack cover to work with the ActiveWrap® Hip 
The ActiveWrap® heat and ice pack delivers the smoothest heat | ice treatment for acute and post op applications. This large heat pack is unexpectedly soft when frozen, and always stays flexible. Heat it up in the microwave, hot water, or store this large ice pack in the freezer to give you total versatility of cold therapy or heat therapy. Our elastic, stretchy formula eliminates bare spots, dripping mess, and dials you up a lightweight, uniform treatment every time. As with all our items, we offer a full one year warranty on our extra-large reusable ice packs. 

FSA/HSA APPROVED
Size: "10x10". Approx 1.8 lbs of soothing therapy relief. Our 10" x10"  ice packs are sold with DLP nylon pouch cover as shown.