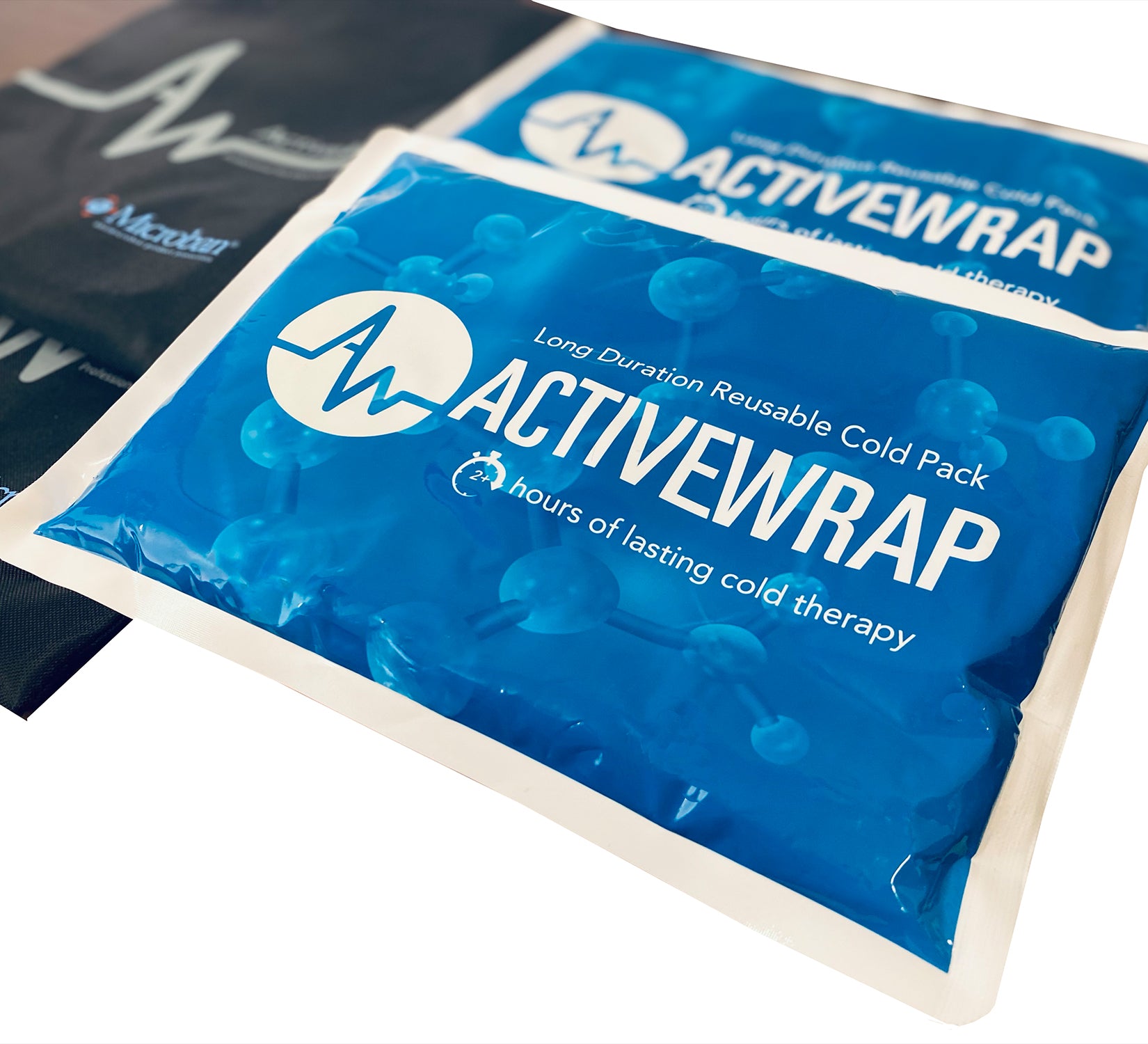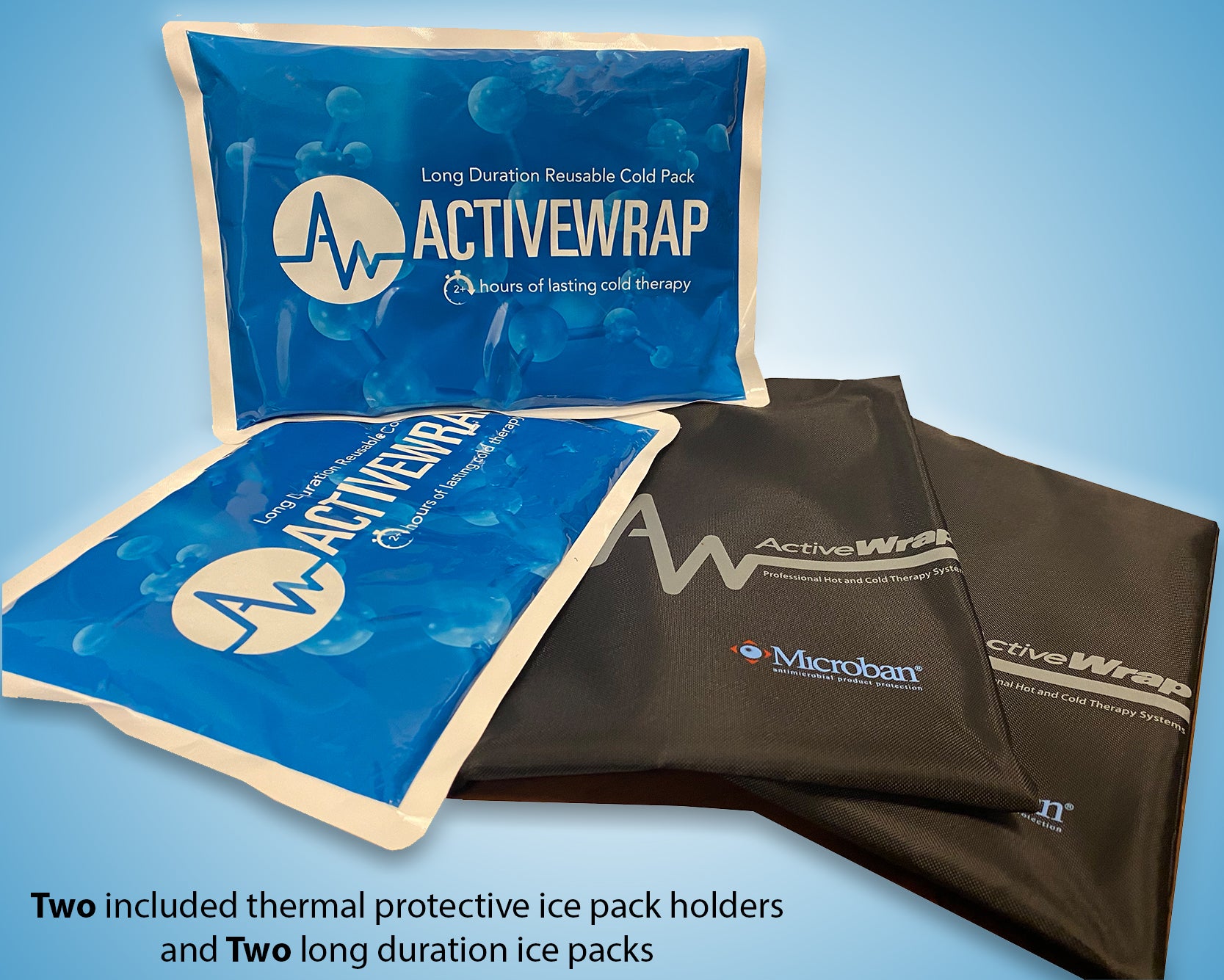 Long Duration Ice Packs-*Hospital Choice" -Lg Size Cold Packs (Knees, Shoulders, Back)
Trusted By Top Hospitals For Longest Lasting Post-Op & Injury Pain Relief.
ActiveWrap® Long Duration Ice Packs- The cost effective pain relief solution For post surgical knee pain, hip  & shoulder Pain. Get over 2 hours of cold on a single freeze!
The longest lasting ice packs with flexibility on the planet! These 7" x 10" large size ice packs  are designed to stay cold for hours without freezing like a brick. These cold packs deliver an average of over 2 hours on a single freeze! Hospitals |Outpatient Surgery Centers choose this product as a cost-effective solution to cryotherapy pump systems, ice therapy machines, or other over-priced complex devices used for pain management. 
Through the use of the ActiveWrap®quick change ice pack rotation, hospitals and patients can achieve natural effective pain relief reducing the use of dangerous pain medications and the hefty price tag of previous cold therapy solutions. No need to rent or purchase an ice therapy machine when you will own an ActiveWrap® for a fraction of the price. Bring your ActiveWrap along with you to your next knee surgery/knee arthroscopy and see your hospital insurance bill decrease while achieving the same results.
FSA/HSA APPROVED
*These large size ice packs are designed to compliment the ActiveWrap® Knee Ice Wrap and Shoulder Ice Wrap Systems. They may also be used in our hip and back wraps.
PRO TIP- Order 1 set of post-op ice packs and 1 set of the ActiveWrap® "No Flow" ice packs. Both can be used perfectly in our knee, hip, and shoulder wraps. Use the Post-op "long duration" ice packs for immediate pain relief following surgery. *These cold packs are designed for use over post surgical bandages. Then switch over to our "No Flow" ice packs after bandages are removed for a lightweight heat & ice pack to use at home.
Sold as shown- Set of Two Ice Packs and Two Thermal Control Covers. All ActiveWrap® Ice Pack Pouches and Wraps are treated with Microban Anti-Microbial to kill up to 99% bacteria and odor.