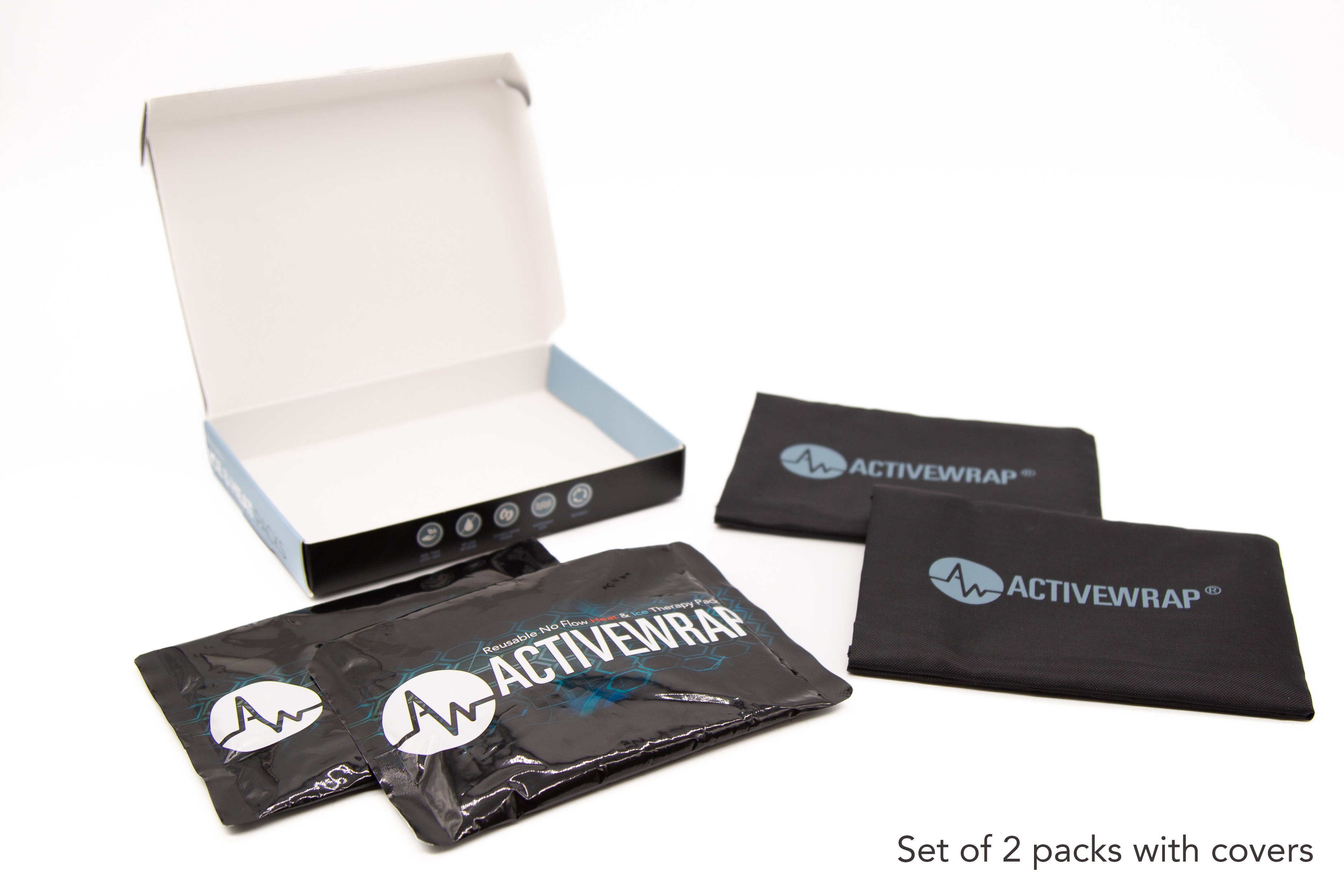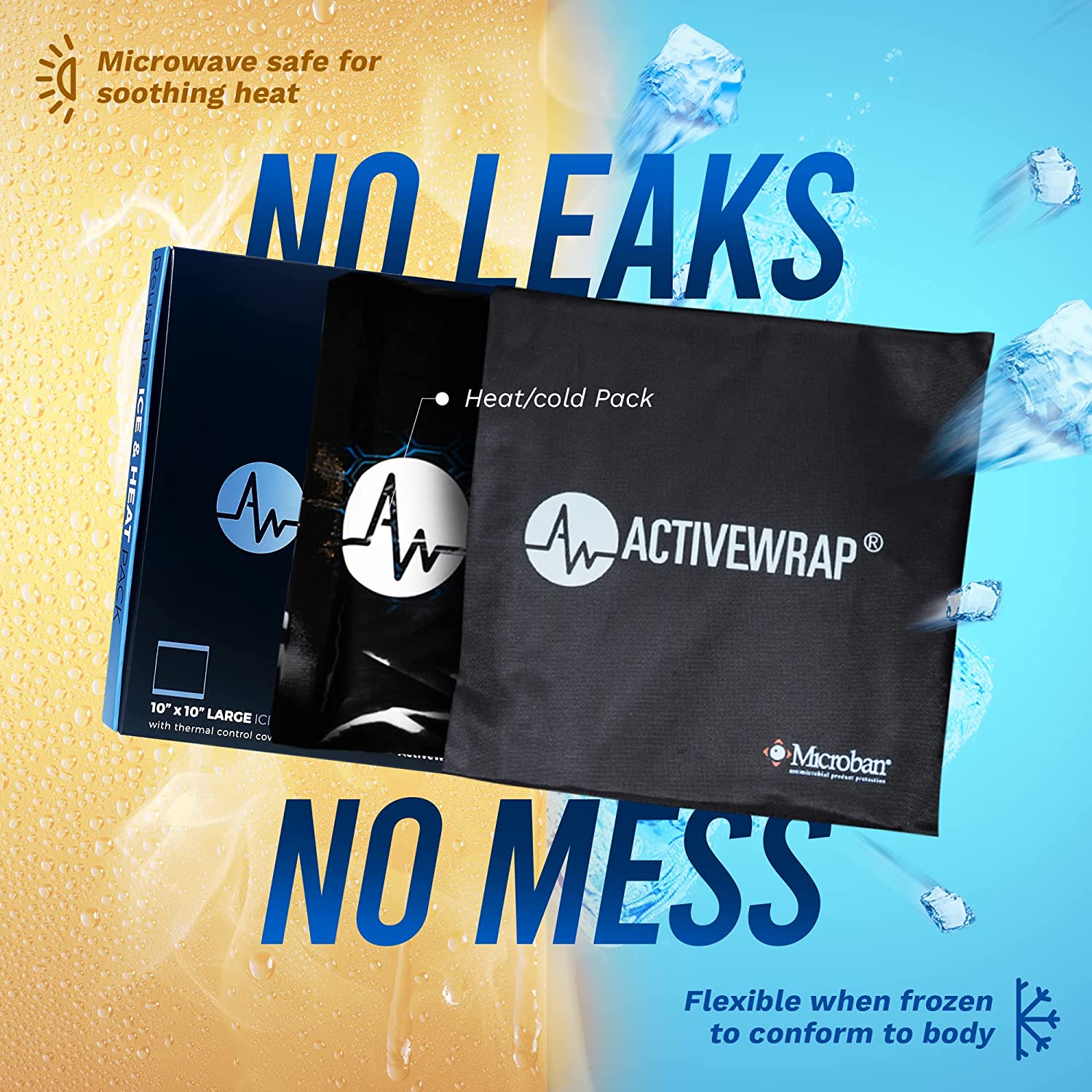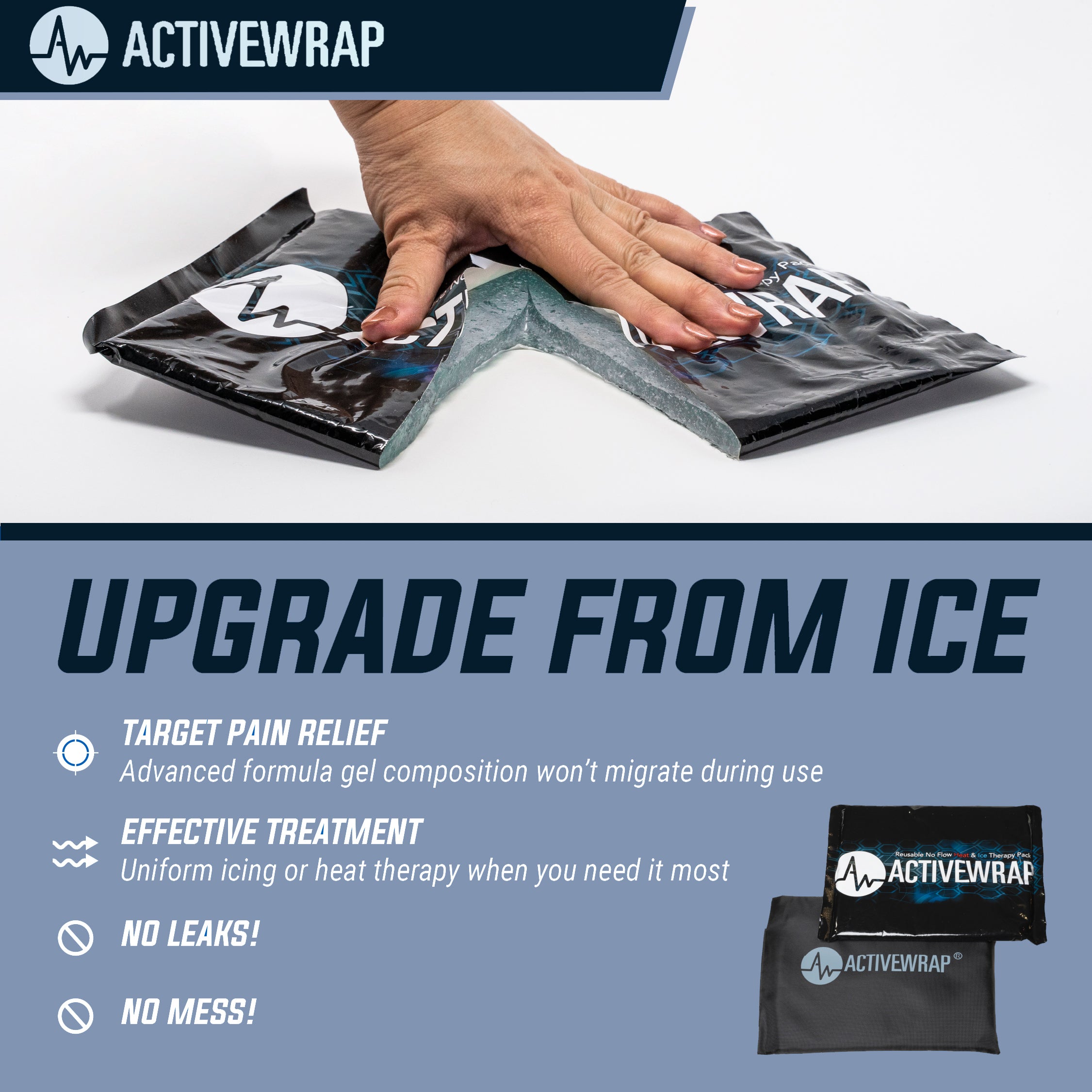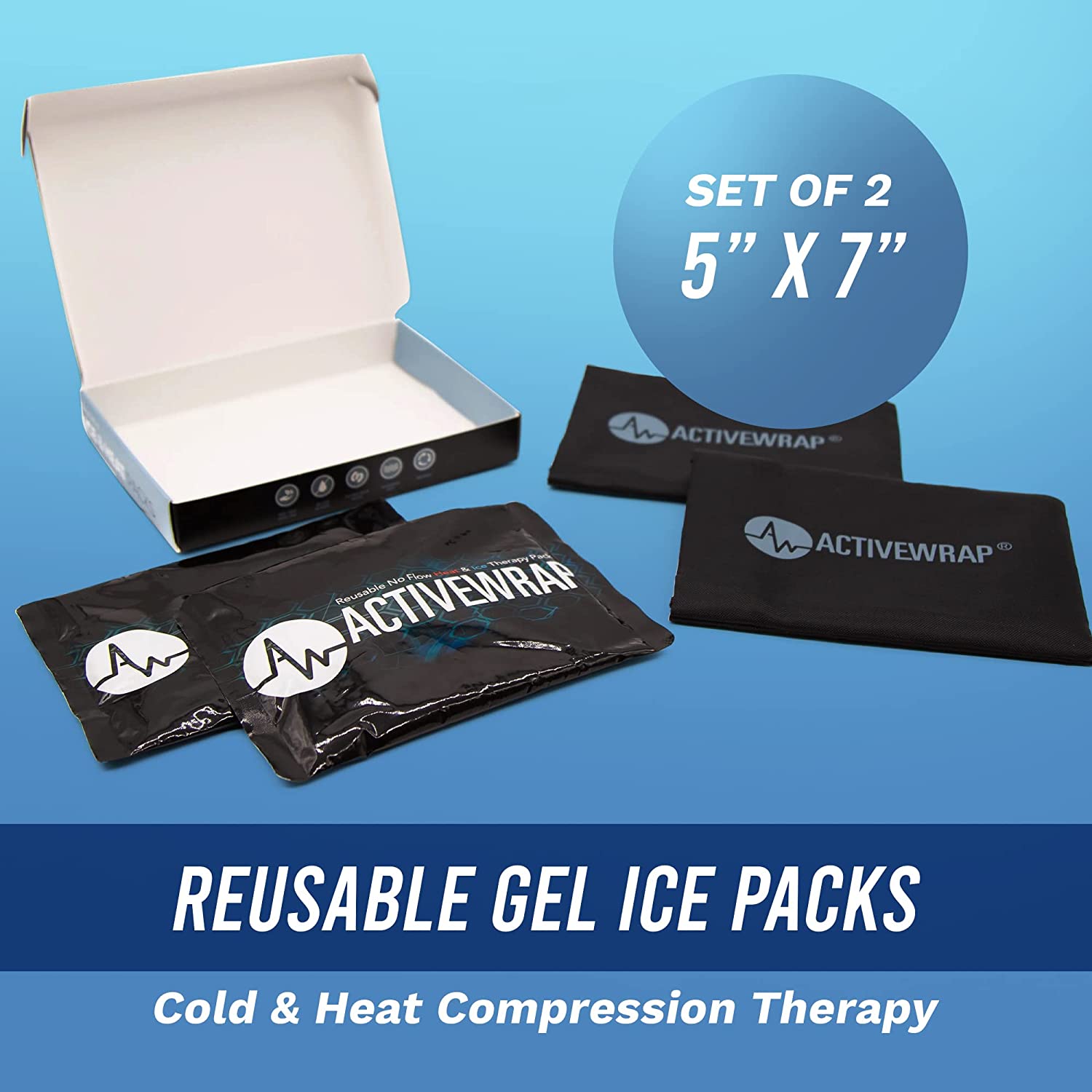 ActiveWrap® Heat | Ice Packs Reusable SM Size (4.5" x 6.5")
These reusable SMALL ICE PACKS are for use with the ActiveWrap® Foot, SM-MD Elbow, and Wrist models. The premier cold pack for injury care. 

 Reusable all-in-one heat & ice packs 
 Innovative "No Flow" formulation is an upgrade from traditional gel ice packs.
  Leak-proof design & best in class one year warranty.
  Lightweight, flexible design for better comfort & proper lasting cold duration
  Designed by physical therapists & trusted by top hospitals for over 25 years!
 Ultra soft, flexible, packs that contour painful injuries for effective pain relief.
 Includes Microban® nylon ice packs covers to work with the ActiveWrap® Foot, Wrist and Sm/Md Elbow.
Professional cold therapy unavailable at the local pharmacy. Our unique non-migrating hot cold therapy pack delivers the smoothest heat and ice treatment on the market today. This small ice pack is unexpectedly soft and flexible straight out of the freezer.  Use our small heat pack in the microwave, hot water, or chill in the freezer to give you total versatility of use. Our elastic, stretchy composition eliminates bare spots found in competitor's ice packs.  All ActiveWrap® packs are non-toxic and virtually leak proof.  FDA Registered. Our small reusable ice packs have been trusted for over 20 years!
FSA/HSA Eligible
Item bawp005 comes complete with: 2 reusable heat|ice packs and 2 nylon ice covers with hook & loop attachment 

These small reusable ice packs measure approximately 4.5" x 6.5" end to end.